Are you considering a breast augmentation procedure? 
Congratulations on taking the first step towards achieving your desired body image! 
Before you go in for your consultation appointment, you may feel more comfortable knowing what to expect. In this article, we will guide you through the process and ensure that you feel confident and well-prepared for your consultation with your surgeon. 
Let's get into it!
Breast Augmentation Overview
Breast Augmentation refers to the cosmetic surgery procedure that enhances and changes the size and shape of your breasts. 
There are a few different types of breast augmentation procedures with the most popular being
Breast Implants – using silicone-based or saline implants, they are inserted via an incision either around the nipples, under the breasts, or in the armpit

Fat Transfer – fat is removed from other areas of the body via liposuction (such as from the thighs or belly) and then injected into the breast area

Breast Lift – the raising of the breast area as well as the nipple for a lifted look. This procedure is commonly paired with breast implants
Now that we've covered the basics of breast augmentation surgery, let's talk about what you can expect at your consultation appointment.
Medical History/Physical Exam
As with any other consultation appointment, your provider will review your medical history and conduct a physical exam to ensure you are a good candidate for breast augmentation surgery. 
The physical exam is important for your provider to take exact measurements, better understand your breast size, and account for any laxity/sagging you may be experiencing. 
Goals and Achievable Outcome
Along with the exam, your provider will work with you to learn your goals for breast augmentation including the type of procedure you are seeking (implant vs. fat transfer vs. lift)
Some topics that may be discussed include:
Are you wanting implants – and if so silicone or saline?

Will you need implants and a lift? 

What size of implants will fit your body best?

Where is the best location to insert the implants?

How much time do you have to dedicate to recovery?
You may also "try" on different sizes of implants so that you can see what looks best and what will provide the most realistic and achievable outcome.
And remember, the consultation appointment is the perfect time for you to voice any questions or concerns you may have to your provider.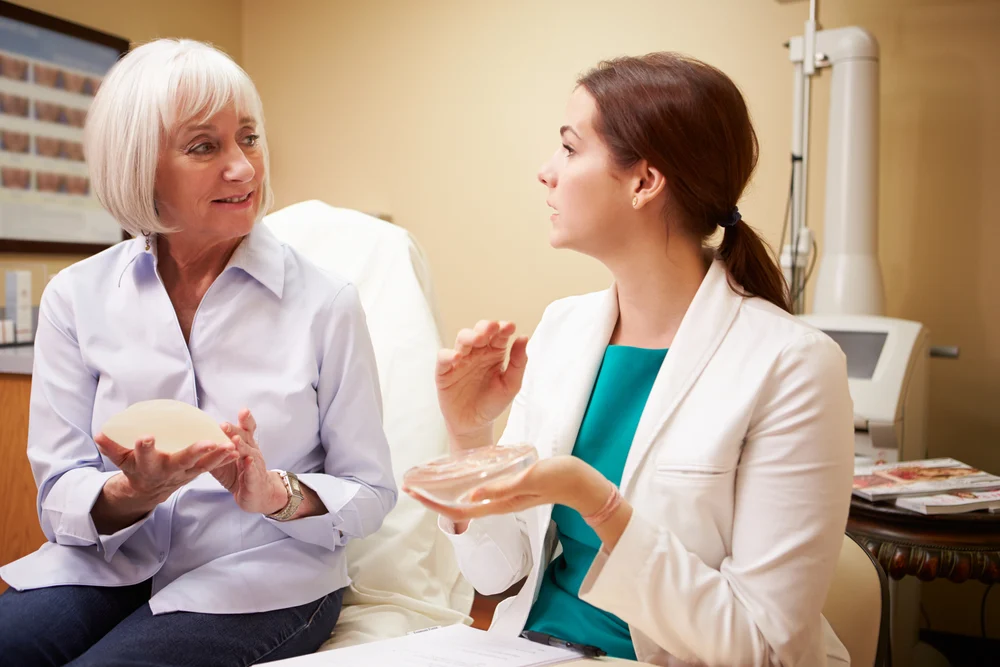 The Couture Surgeon Breast Augmentation
The Couture Surgeon has done thousands of breast augmentation procedures and has experience working with many different implant sizes and breast lifts.
Our head surgeon, Dr. Julie Ferrauiola is a plastic surgeon with the training and background that makes her a leading provider.
If you've been debating booking your breast augmentation surgery, then reach out to a member of our staff to set up your consultation! We will work with you to help you decide if you are a good candidate and how we can help you throughout the process.
Contact our Ridgewood, NJ office today!