When it comes to rejuvenating your appearance and achieving a more youthful look, blepharoplasty can be a game-changer. 
Also known as eyelid surgery, this popular cosmetic procedure targets the signs of aging around the eyes. From sagging upper eyelids to under-eye bags, blepharoplasty aims to restore a refreshed and revitalized appearance. 
In this article, we will delve into what you can expect from blepharoplasty, including the benefits, potential risks, and the recovery process. 
So, if you're considering this transformative procedure, keep reading to discover all the valuable insights!
Blepharoplasty is a surgical procedure that involves tightening, lifting, and reshaping the eyelid skin.
Blepharoplasty procedures can be divided into two categories – upper and lower.
Upper Blepharoplasty – also known as a lid lift, is the removal of excess eyelid skin to raise droopy eyelids.

Lower Blepharoplasty – the removal of lower eye bags and tightening of surrounding loose skin
Both procedures can be done separately or in conjunction with one another.
There are many benefits to choosing a blepharoplasty procedure, both upper and lower options. 
A more refreshed and renewed appearance

Functional benefits in the cases of extremely droopy eyelids

Relatively quick procedure and with minimal pain after

May be performed under local anesthesia

Scars are typically well hidden in the eyelid crease
When attending your consultation appointment, your doctor will discuss with you whether you are a good candidate for either procedure or a combination of both as well as explain the full benefits that come with it.
The risks of eyelid surgery are many of the same risks that come with any cosmetic surgery and are generally low. However, it is important to inform your doctor of your entire medical history as well as any medications you are currently taking.
As with other surgeries, there will be a period of swelling, bruising, and discomfort which can be managed with post-operative care. 
Defer to your provider for any questions or concerns both prior to and after the procedure.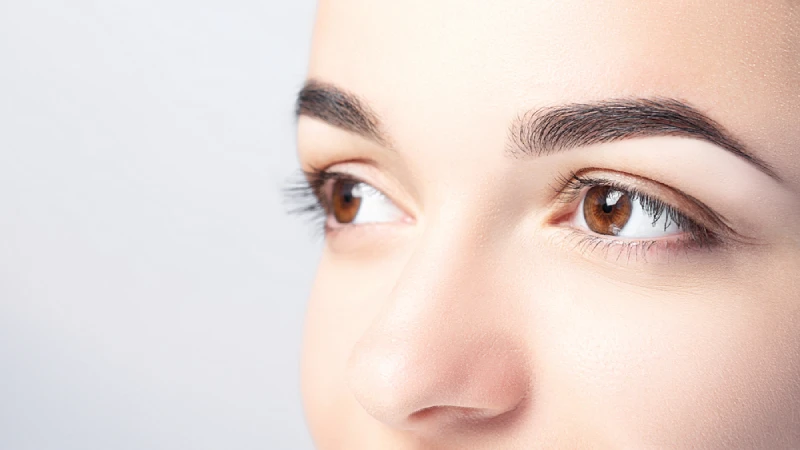 The blepharoplasty recovery period is generally 4-7 days, but this will vary depending on the patient.
Here's some general information you can expect during recovery:
You'll experience the most swelling and bruising in the first few days after surgery. Your surgeon may prescribe either topical or oral supplements such as arnica or bromelain to help with this. You may also want to use cold compresses and ice packs.

If your surgeon did not use dissolvable sutures, these will be removed at your post-op appointment.

If you wear contact lenses, you must keep them out until you are given the OK.

Take all prescribed medication, ointments, and eyedrops as directed by your doctor.

Be patient and remember, swelling is normal!
The Couture Surgeon Blepharoplasty
The Couture Surgeon specializes in all areas of eye rejuvenation, including both upper and lower blepharoplasty.
Our head surgeon, Dr. Julie Ferrauiola, has extensive experience performing these procedures and has stated it's one of her personal favorites to do.
If you're interested in eyelid surgery, begin by booking a consultation appointment at our Ridgewood, NJ clinic. During this time, Dr. Ferrauiola will help you decide if you are a good candidate for blepharoplasty – upper, lower, or both.
The next step will be to begin the process and book your surgery date.
Contact us today to learn more!
Call us today and start your journey to better skin!