As we age, many of us become concerned with the appearance of age spots on our skin. These dark patches, also known as liver spots, can be stubborn and hard to get rid of. But fear not! We have compiled a list of our favorite skin treatments that effectively target and treat age spots.  So, say goodbye to those unwelcome blemishes and hello to radiant, spot-free skin!
Keep reading to learn more about The Couture Surgeon's age spot treatments!
While it's normal to develop age spots as a natural part of aging, one primary factor causes these blemishes to occur: UV rays.
Exposure to UV rays and sun damage puts you at a higher risk for developing age spots. In many cases, the damage won't appear immediately but will develop after continuous exposure over time; that is why it's so important to wear an SPF of 50 or higher daily – even on cloudy days! 
However, the goal of today's article is not prevention but treatment – so how are age spots treated?
The Couture Surgeon offers a variety of treatments for age spots and sun damage.  Here's a list of our go-to's:
Laser Treatments 
Laser treatments work by focusing a beam of light on specific areas of the skin (i.e. those that are sun damaged). Depending on their strength, the lasers penetrate at varying depths to rebuild and regenerate new skin cells, resulting in an improved appearance of age spots along with a rebuilding of collagen and elastin.
The Couture Surgeon offers ablative, nonablative, CO2, YAG, and IPL laser treatments
Microneedling
Microneedling uses tiny needles to penetrate the skin's surface and kickstart the body's natural healing process. This process results in new cell turnover and an increase in collagen production. Overtime, as new cells form, the appearance of age spots may be diminished.
An added component of microneedling involves PRP (platelet-rich plasma). With this treatment combination, the plasma is derived from your own blood and then applied to the skin following the microneedling session. 
While both options are great for the treatment of sun damage and age spots, results from microneedling with PRP tend to last longer than those without.
Chemical Peels
A chemical peel is a liquid acid solution that is carefully applied to the skin to help address a variety of skin concerns including age spots.
The result is an exfoliation, or "peeling" to reveal brighter, smoother skin.
Chemical peels are a great option because they can be customized to your needs and can vary in intensity level depending on the goals of treatment.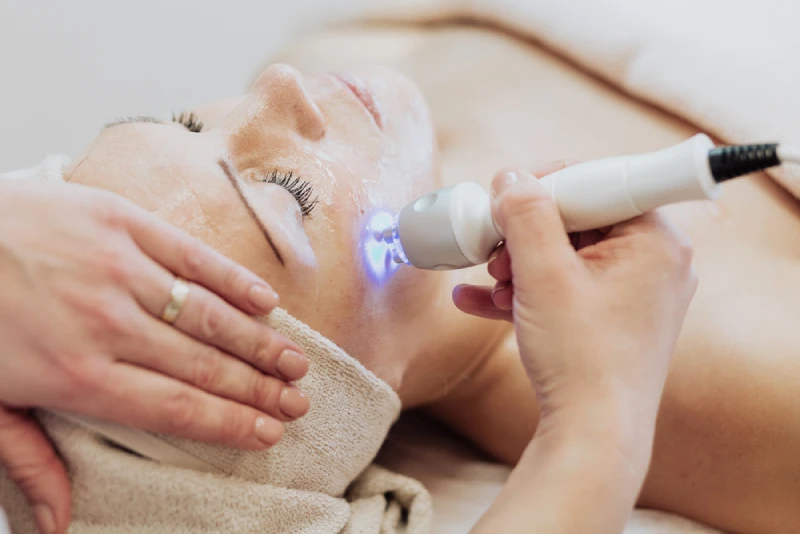 Renew and Rejuvenate at The Couture Surgeon in Ridgewood, Nj
Whether you're looking to diminish the appearance of age spots, treat the signs of sun damage, or rejuvenate your skin in general, the Couture Surgeon has you covered.
Clients to our Ridgewood, NJ office have found success with the many skin treatments we offer. We work with you to create a treatment plan that targets your concerns and provides real results.
So now that you know some of the best age spot treatments, it's time to take the next step and book your appointment.
Call us today and start your journey to better skin!