Everybody is a beach body…but there's no shame if you're looking for a little boost in achieving yours!

The Couture Surgeon has decades of experience helping clients work toward their ideal bodies with a variety of procedures. One of the most popular has been body contouring.
In this article, we will give you the lowdown on body contouring and how it can provide assistance in body shaping, tightening, and contouring.
Keep reading to learn more!
The definition of body contouring is any procedure (surgical or nonsurgical) that shapes one's body through a variety of measures including removing excess fat, tightening sagging skin, or providing a lift to specific areas. 
There are many different reasons to seek out body contouring procedures such as wanting a lift after massive weight loss or wanting to tighten specific stubborn areas.
Body Contouring Procedures
There are many different body contouring procedures, and all should be done under the guidance of an experienced provider.
The Couture Surgeon offers the following procedures performed by our head surgeon, Dr. Julie Ferrauiola.
Abdominoplasty

– (also known as a tummy tuck) involves the removal of excess abdominal fat and skin along with a tightening of the underlying muscles. Abdominoplasty is a surgical procedure, but the recovery period is minimal and incisions are hidden underneath the underwear line resulting in little to no noticeable scarring.
Liposuction –

involves the removal of stubborn fat and shaping/contouring of the body. Areas of treatment may include hips, outer thighs, upper arms, stomach, and waist.
Brachioplasty –

(also known as an arm lift) is a procedure that shapes and contours the upper arm area, while removing excess skin and fat. Brachioplasty can be combined with liposuction for more dramatic results.
Thighplasty –

(also known as a thigh lift) tightens and contours the thigh area to provide a slimmer appearance. Thighplasty may also be combined with liposuction to provide a more toned appearance if necessary.
Body Lift –

a body lift is exactly as it sounds; a surgical procedure that removes large amounts of fat and skin while providing a tightened, lifted look. Body lifts are generally reserved for those who have undergone massive weight loss resulting in excess skin left behind.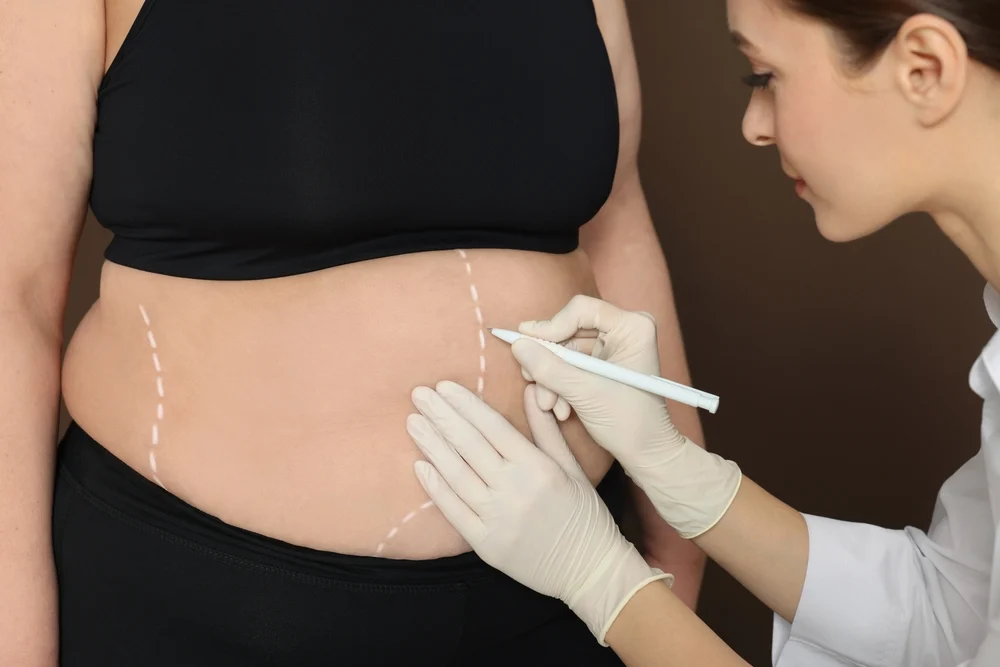 If you're interested in a body contouring procedure, the first step will be to book a consultation appointment with The Couture Surgeon. 
During this initial consultation, Dr. Ferrauiola will assess your medical history, treatment goals, and expectations and create a treatment plan that is custom to you and your needs.
As with any surgical procedure, you will be under the care of an experienced surgeon and nurses trained in cosmetic surgery. Throughout your recovery, you will have the guidance and assistance of this same staff to ensure you are comfortable throughout.
Our clinic prides itself on our bedside manner and prioritizing patient care as number one. We want to make this process as easy and painless as possible for you!
It is possible to achieve your ideal body. 
Body contouring procedures are a fantastic option on the journey of looking and feeling better. 
The Couture Surgeon offers a variety of other transformative procedures, both surgical and non-surgical, at our Ridgewood, NJ clinic.
Contact us today to book your consultation appointment!